---
Happy Planet Cleaners & Latin Flair Events - "One Woman, Two Businesses"
---
Mercedes "Mercy" Feris is bringing her Latin passion and work ethic to Okaloosa County. Mercedes is a relatively new resident to the county and owner of two local businesses, Happy Planet Cleaners and Latin Flair Events. In July of 2020, Mercedes left Austin, Texas to be closer to her son who is stationed here in Okaloosa County. Despite her marketing and event planning background, as well as an outstanding resume including work with the American Diabetes Association, the Hispanic Chamber of Austin, and Bike Austin, Mercedes still faced challenges finding work amidst a global pandemic. These obstacles allowed her entrepreneurial side to shine through, inspiring her to create her own businesses and become her own boss.
In Austin, Mercedes' work involved event planning and marketing for a local music venue. During the pandemic, there were few events to plan for and market. When Mercedes moved to Okaloosa County the situation was very similar. This made her ask herself, "What business can I create that is pandemic proof?" This question led to the conception of Happy Planet Cleaners in August of 2020. Feris believes that an eco-friendly cleaning company is what Okaloosa County needs. After all, people's need for cleanliness is heightened more than ever. Mercedes expressed that finding a need within the community and pairing it with a competitive advantage is important when creating your own business.
Earlier this year, Mercedes' passion for marketing and event planning was reignited. While assisting a friend in planning an event, she was encouraged to make a business out of her talents. In April, Latin Flair Events was established. Their first big event, Viva Ciclovia Street Fiesta, took place on October 10th. The event, a Latin festival promoting healthy living, is one Mercedes hopes to hold annually. She explained that the weather was great and the foot traffic exceeded what she expected for the company's first event. Altogether, Mercedes looks forward to healthy growth for both of her young companies.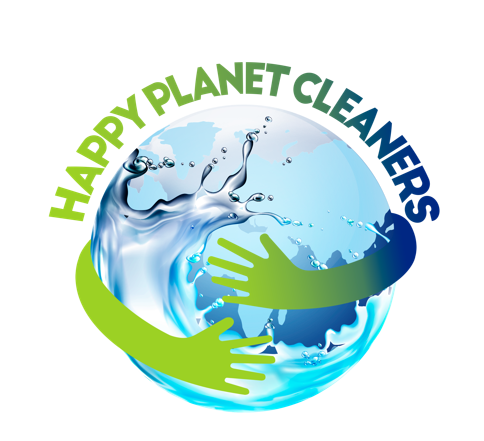 As an entrepreneur, Mercedes accredits her success to her mother. Her mother came to America with nothing, speaking no English, all in hopes of creating a brighter future for her children. The lessons taught from a young age have stuck with Mercedes her entire life. Her mother emphasized the importance of being proud, passionate, and detail-oriented. These are all traits Mercedes believes define who she is and why she is such a successful entrepreneur. Feris wants other aspiring entrepreneurs to focus on these traits as she believes they lead to success.
Mercedes "Mercy" Feris has achieved many victories as an entrepreneur. She has found the opportunity in each challenge she has faced and never let her failures deter her from trying again. She believes that all aspiring entrepreneurs should understand that failure is not the enemy, it is necessary for growth. She encourages young entrepreneurs to continuously ask questions and understand that no one has all the answers. Feris believes that where there is a need and a passion, there is a business opportunity. These are the key lessons to be learned from this successful entrepreneur.
Advice Corner from Mercedes:
Don't be afraid to ask questions / not know the answer.
Don't hesitate to use your local resources to help get your business started.
Just because you fail doesn't mean you're a failure. Try again!
For more information about Happy Planet Cleaners or Latin Flair Events, visit their websites:
https://happyplanetcleaners.com/ & https://www.facebook.com/latinflairevents/