---
Creating Two Businesses from One: AA Tactical and Aerohead
---
Andrew Rencich wears many hats: he is a military veteran, a business owner, and a member of the Crestview City Council. His professional journey began in 2004 when he joined the United States Army. During that time, Andrew traveled to many different places and completed a wide variety of jobs. After all his time of traveling, Andrew knew he wanted something more stable for the future. This realization is what inspired him to start a small business, AA Tactical, with his wife April.
When creating this firearms business, they imagined it to be a small, "working from the beach" type of establishment. However, as their business started to grow, they discovered their original plan wasn't going to work – AA Tactical required more time and resources to foster and sustain the business' growth. Andrew realized he needed to make a choice about his career. He had two options: become a full-time business owner or continue his career in the military by becoming a green beret. Each of these ventures was going to be a full-time commitment, so in 2018, Andrew decided to exit from the military and focus on the bigger picture for AA Tactical.
As AA Tactical became more than just a firearms business, Andrew and his wife decided to split the business into two separate businesses. By doing so, they created what is now Aerohead. This new business is focused more on manufacturing, while AA Tactical continues to concentrate on services regarding gun parts and firearms. Aerohead offers a variety of services, including contracting for other companies, creating prototypes for different types of products, and even sending different products to engineering programs and schools. Andrew's aim for Aerohead is to be an all-in-one machine shop, where people can come and have all of their needs met and exceeded in one place.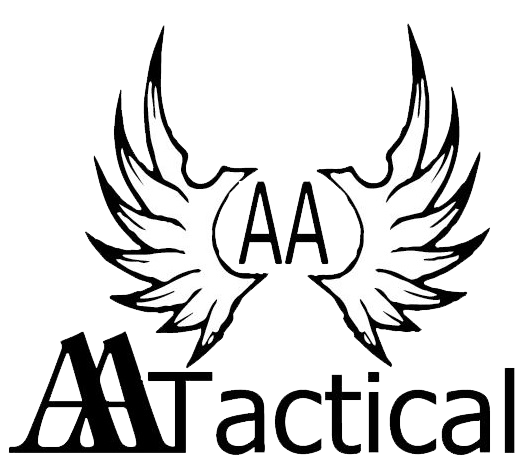 As Andrew looked back on the early process of starting a business, he noted the importance of investing in the community and building a strong network. In fact, establishing his own business is part of the reason he decided to become involved in the city council. As Andrew was going through all the procedures and licensures needed to develop a new business in Crestview, he saw the need for a different perspective on the council, so he decided to run for office. He believes that taking the time to invest in the place where you live produces more than just a successful business, but a successful, unified city.
All in all, Andrew's desire is to grow and diversify the community, and he continues to strive for that in the way he manages his local businesses and participates in the city council. Andrew believes the key to being a successful business owner is creating authentic relationships with others and always showing humility. It is vital to live and work with others in the community in a way that encourages unity as well as growth, and those are the ideals that the Rencichs believe and exhibit through their businesses.
Advice Corner
Always persevere and don't give up.
Trust your gut. Even when others may think something is not possible, if you feel that it's the right thing, trust the feeling and go for it.
Always find a solution. If you have one problem, find two solutions to that problem. If the first solution doesn't work out, then you have another one you can try.
For more information, visit: www.aatacticalffl.live; www.aeroheadmfg.com or email at: andrew@aatacticalffl.com; info@aeroheadmfg.com